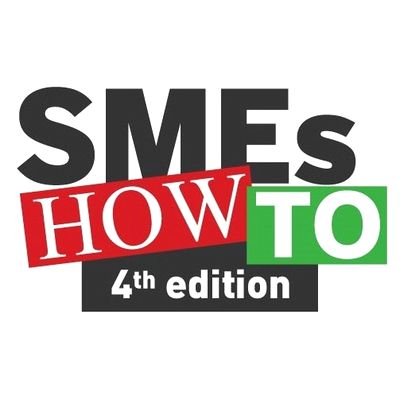 April 21st 2016, Point Art Hub, Bucharest
 SMEs How-To: Not just how to start – how to GO BIG and stay there
For the fourth year in a row, Business Review is organizing SMEs How-To, an event dedicated to providing fresh and relevant information for the SME sector.
Whether they are still defining their strategy and educating the team, innovating, looking to go big or striving to stay at the top, SMEs How-To showcases the issues and opportunities of each phase in a company's development: DEFINE, OPTIMIZE, GO BIG, SUSTAIN – all presenting businesses in a holistic, integrative perspective.
Structured in these four tracks, the event will showcase the main stages and needs of an SME through applied case studies of successful companies presented by their leaders, together with professional consultants and advisors. The speakers will share their expertise and practical advice on issues and opportunities arising in all areas of a business: HR, operations, finance, marketing, sales, tax & legal.
The event will to bring together entrepreneurs, policymakers and SME support organizations from the private and public sectors, and other entities that will share their energy and ideas on how to improve the ecosystem for innovative enterprises.
Reasons to attend:
Join the only event discussing small or medium businesses as a whole, interconnected system
Get inspired by success stories and applied advice from business leaders and expert consultants
Grow through your employees: HR best practices, education programs and retention strategies
Learn how to best use technology to your company's advantage and optimize your business through outsourcing
Explore the best funding options available to take the business to the next level
Study the best strategies for international expansion: legal and operational implications
Increase market share and consolidating your brand by exploring new marketing channels
Network and discuss smart business solutions with other business leaders and experts
Register now
---
If you want to be our partner for this event, please contact us at events@business-review.ro.
From the past edition of SMEs How-To: