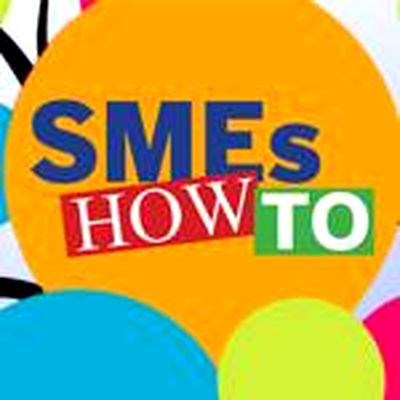 3rd edition, May 28th, Impact Hub, Bucharest (map here)
Micro-sized enterprises with less than 15 employees benefit from a special offer for attending the event of 25 EUR + VAT. Register at your earliest convenience. Limited seats availability.
For the third year in a row, Business Review is organizing SME's HOW TO, an event dedicated to providing fresh and relevant information for the SMEs sector. The event promises to bring together entrepreneurs, policymakers and SMEs support organizations from the private and public sectors, and other intermediary bodies that will share their energy and ideas on how to improve the ecosystem for innovative enterprises. The main challenges remain access to finance, bureaucracy and lack of support for small business owners. We have taken on the challenge to provide business owners, entrepreneurs and managers with information on accessing finance and cost-saving solutions. Learn how to access EU funds and state grants especially designed for SMEs, while getting the full perspective on what private sector players and private investment funds have to offer. The event is packed with relevant case studies and success stories told by the entrepreneurs that have the know- how. From marketing to technology and HR insights you will get the complete toolkit you need to succeed.
The event will be held in Romanian, with English – Romanian translation if needed.
---
FROM THE EVENT'S AGENDA:  WELCOMING & REGISTRATION: 8.30 – 9.00
TRACK 1: MARKETING  (9.00 – 10.00) BUSINESS GROWTH THROUGH MARKETING AND BRANDING
Speakers:
Andrei Cohn, Creative Director & Managing Partner, CohnandJansen JWT
Subject: A Romanian brand shouldn't be just a reflection of our society, it should
be an attitude.
Andrei Rosca, General Manager, Spada
Subject: Social media for entrepreneurial companies.
TRACK 2: TECHNOLOGY (10.15 – 11.00) USING THE COMPETITIVE ADVANTAGE OF TECHNOLOGY
Moderator:
| | |
| --- | --- |
| | Alexandru Molodoi, CTO, Idea City |
Speakers:
Alina Georgescu, Sales Director, YMENS
Presentation here
Marius Andronache, Manager, ICT & Cloud, Enterprise Business Unit,
Vodafone Romania
NETWORKING & COFFEE BREAK (30 minutes)
TRACK 3: TAX & LAW (11.30 – 12.15) MAIN LEGAL AND TAXATION ASPECTS TO TAKE INTO ACCOUNT
Speakers:
Luisiana Dobrinescu, Partner, Dobrinescu Dobrev SCA
Subject: Fiscal and legal updates regarding SMEs. New Antifraud measures.
Presentation Here
Ana Maria Andronic, Partner, Biris Goran SPARL
Subject: Highlights on Intellectual Property.
KEYNOTE SPEAKER 1 (12.15 – 12.45)
Sergiu Negut, Owner SVP Consult, Associate Partner Frufru, Softelligence Romania,
HART Consulting Romania, 2Parale
Subject: SMEs – from one day to the next
Presentation Here
KEYNOTE SPEAKER 2 (12.45 – 13.15)
Vladimir Oane, Director of Product, Hootsuite Media Inc
Subject: Romanian businesses, American clients.
Why start a company abroad and sell overseas?
What are the advantages and risks of such a model? And what is the exit strategy?
Presentation here
NETWORKING & LUNCH (1 h)
TRACK 4 – PANEL DISCUSSIONS: FINANCING OPTIONS (14.15 – 15.30) MAIN NATIONAL PROGRAMS AND EU FUNDS AVAILABLE, VENTURE CAPITAL AND OTHER FORMS OF FINANCING
Moderator:
| | |
| --- | --- |
| | Oana Molodoi, Sales & Events Director, Business Review |
Speakers:
Mihai Sfintescu, Partner, 3TS Capital Partners
Dragos Rosca, Chairman and Shareholder, Delta Asset Invest,
More Outsourcing, RBL – Romanian Business Leaders
Raluca Nan, Senior Project Specialist,  EBRD Small Business Support (SBS) Romania
Presentation here
Marcin Wojcicki, Business Development Manager, BVB, Bucharest Stock Exchange
Presentation here
Marius Bostan, Fouder and Senior Partner at VMB Partners SA,
President and Founder Member FNTM
Ramona Ivan, Director, External Relations and Structural Funds Branch, CEC Bank
Presentation Here
NETWORKING & COFFEE BREAK (15 minutes)
TRACK 5 – PANEL DISCUSSIONS: HR (15.45 – 16.30) TRAINING AND STAFF DEVELOPMENT, HOW TO HIRE TALENTS OR WORK WITH THE RIGHT PEOPLE
Moderator:
| | |
| --- | --- |
| | Anda Sebesi, Editor in Chief, Business Review |
Speakers:
| | |
| --- | --- |
| |  Andrei Gosu, General Manager, ASCENDIS |
| |  Adela Jansen, HR Executive Director, BRD |
| |  Dorina Surugiu, Managing Director, Maastricht School of Management  Romania |
SPEAKERS PANEL: HOW TO SELL YOUR COMPANY (16.30 – 17.15) GET THE KNOW HOW ON SELLING YOUR COMPANY FROM THE ONES THAT DID IT
Speakers:
| | |
| --- | --- |
| | Wargha Enayati, President, Regina Maria |
|   |  Mihai Sfintescu, Partner, 3TS Capital Partners |
CLOSING NETWORKING SESSION
---
From the current edition of SME's HOW TO, 2015: 
If you want to be our partner for this event, please contact us at events@business-review.ro. The event will also have available the EVENTLINK application – virtual space of the event, that connects users and permits real-time interaction between the present participants and speakers.
---
MAIN PARTNER:            
PARTNER: 
SUPPORTING PARTNERS:
 
WITH THE SUPPORT OF: 
MEDIA PARTNERS: