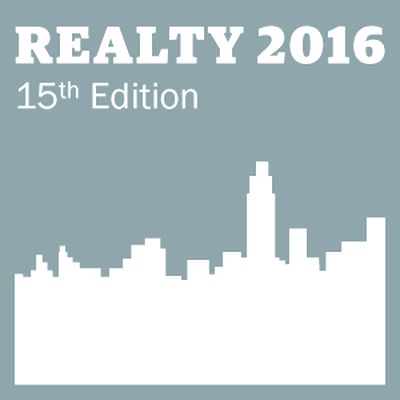 June 16th 2016, Sheraton Hotel, Bucharest
It comes as a tradition for Business Review to organize the Realty event which will reach its 15th edition in 2016. Realty meetings provide a networking and learning support for industry professionals who want to spot new opportunities and trends, find potential partners, meet decision makers and build a profitable business on the Romanian real estate market.
Demand for office space is on the rise, the industrial sector is looking at further consolidation ahead, more new residential apartments should be delivered this year and developers are pushing the pedal on shopping mall expansions, emboldened by retail increase.
All this suggests that the real estate market is entering a more sustainable growth cycle. In 2016 developers are planning to deliver a record project area of over 700,000 square meters, representing a total investment exceeding 800 million euros, a significant growth compared with 650 million euro in 2015.
---
If you want to be our partner for this event, please contact us at events@business-review.ro.
From the current edition of Romanian Real Estate Market Forum. For  more pictures visit us on facebook.