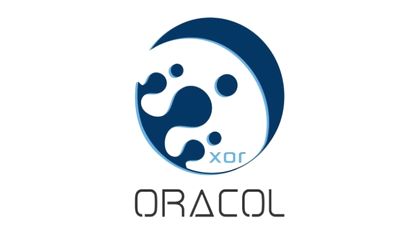 A new cryptocurrency called ORACOL XOR, created by two Romanian entrepreneurs based on an innovative transaction model using only mobile phones and having no need for an internet connection, will be launched during the Romania Blockchain Summit, taking place on June 21 and 22 at the Parliament Palace, Mediafax reports.
"This project, which I started two years ago together with another Romanian partner, was launched in an ICO on July 1 and we already have interest from four continents. The main advantage for future investors, besides the value of this cryptocurrency, is the fact that ORACOL XOR can be transacted using just GSM phone networks, and no internet," said Adrian Florea, one of the founders of the project.
Florea added that potential investors will have a 40 percent discount on purchase until June 30, a 30 percent discount until the end of July and a 20 percent discount until the end of August.
The ORACOL XOR cryptocurrency will be presented for the first time in Romania during the Romania Blockchain Summit, at the exhibition booth of Daicore, an intermediation platform that provides access to financing and lowers risks for investors interested in crypto projects.
Daicore was launched in January 2019 and has already attracted several clients in the crypto world, including ORACOL XOR, Coreto, Kassy, Migrant Coin, Core Token or Versatelis.