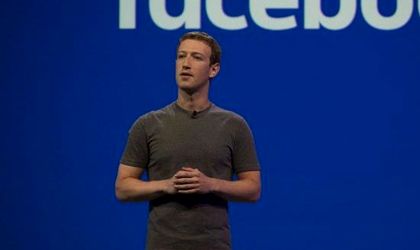 In its first major investment in blockchain technology, Facebook has acquired a team of four people who were behind blockchain startup Chainspace, and is directing considerable resources into blockchain, according to Cheddar.
Chainspace worked on building a decentralised smart contracts system to facilitate payments and other services using blockchain technology. It wanted to improve the speed of transactions through blockchain, which currently works much slower than traditional financial institutions, as well as look at how blockchain could be applied to other areas.
Facebook will not acquire any of Chainspace's technology, according to a spokesperson of the social media giant, but it "is exploring ways to leverage the power of blockchain technology." This is Facebook's clearest signal yet that it wants to become a major player in blockchain. Its blockchain team is led by former PayPal president David Marcus.
Previous reports by Cheddar and Bloomberg show that Facebook has been recruiting a large number of academics, product managers, engineers and legal experts with experience in crypto and blockchain, and that it was considering the creation of its own cryptocurrency. Bloomberg reported in December that it will take the form of a stablecoin – a cryptocurrency backed by a fiat currency – which will let users transfer money over WhatsApp.