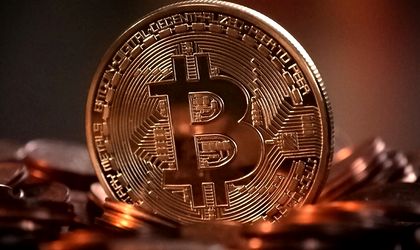 Bitcoin is closing in on the USD 5,000 mark in today's trading after cryptocurrencies resumed their downward trend. The main cryptocurrency, Bitcoin, went under USD 5,200 after falling by 5 percent, while rival coins Ether and Litecoin fell by around 9 percent.
The cryptocurrency industry has lost over USD 660 billion in value from the January peak, according to data from CoinMarketCap.com. Bitcoin lost more than 70 percent of its value from December 2017, when it reached almost USD 20,000.
At the moment, Bitcoin's value is below the cost of mining, estimated at USD 7,000, which means that mining the cryptocurrency is no longer profitable. This might be a problem for the virtual currency since the investors are turning pessimistic about the future evolution.
Cryptocurrencies are also seeing new regulations all over the world, a move that might also be negative for the industry. And if the investors find new instruments for investing and start to exit the positions held in crypto, the future is dark for the virtual coins.
As an EY study shows, 86 percent of the ICOs held in 2017 are down from the quotation value and 30 percent of them dropped substantially.