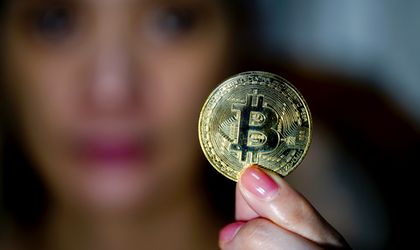 Bitcoin and the other major cryptocurrencies continued the drop today as investors kept selling. Bitcoin lost over 14 percent of its value and reached a low of USD 4,250 before returning to over USD 4,400. The USD 4,250 mark is the lowest in 13 months and the losses of the entire market are closing in to USD 700 billion in 2018.
According to markets.bitcoin.com, XRP lost 7.25 percent today, reaching a drop of 14.2 percent for the week, while Ethereum lost 14.5 percent (36.3 percent for the week), and Bitcoin Cash lost 14.5 percent today and 36.3 percent for the week.
The trading on futures markets where investors can bet against Bitcoin has soared in the last week and that is also pushing the values down.
Traders aren't expecting a stop after Bitcoin goes below USD 4,000 so the expectations are bleak for cyptocurrencies. As Marian Popa, CEO of DB Global Technology Romania said, "cryptocurrencies are just an investment instrument and when the investors will find something else, the cryptocurrencies will be forgotten."