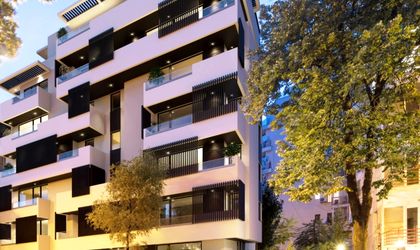 They say – Dress for success! At Seasons Primăverii, we apply the same motto for home living – after all, home is the mirror of personality.
How do we match strong characters with their ideal homes? By choosing one of the most exclusive locations in Bucharest, along the prestigious Primăverii Boulevard, just across the street from the emblematic Primăverii Palace. A place for mixing business with leisure – business centres, high end restaurants, parks and museums are close to the heart of the city, yet far from the noisy everyday life.
Such location could only be complemented by top tier design, truly personalized living units and luxurious furbishing. From the three, four or five bedroom arrangements to the ample penthouse, Seasons Primăverii offers more than a place to live. Elegance and luxury are a state of mind which oozes from every corner of this unique residential project.
Rising six floors high, the Seasons building hosts three and four room apartments of 100 square meters each, spreaded on floors 1-4. Each apartment is carefully designed to offer perfect privacy and comfort.
Floors 5 and 6 are reserved for the two penthouses surrounded by generous terraces. Boasting 140 square meters and 180 square meters each, completed with 80 square meters terraces, these are your hot spots for private parties.
The building's basement incorporates an underground car parking, an 100% safe place for its residents' cars.
All in all, Primăverii is the perfect home for the successful businessman looking for a city residence that will reward him every time.