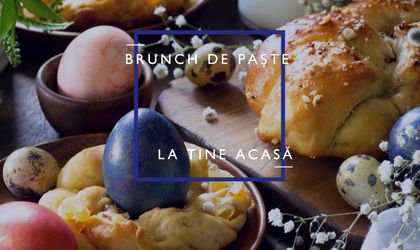 Do you miss the traditional Easter Brunch from Radisson Blu? No problem, because starting now until 17th of April, while you stay safe home, culinary specialties, expertly prepared by the Radisson Blu chefs, such as traditional and international dishes we have delighted you every year at the Radisson Blu brunch, are brought directly to your door.
Red eggs, Romanian style lamb terrine, lamb borsch or whole slow braised tender lamb, braised rabbit with olives, duck legs confit and red cabbage with nuts, homemade bread, but also desserts such as homemade cakes, crescent rolls, traditional Easter sweet bread with walnuts, raisins and cocoa , Romanian sweet Easter bread with cheese and raisins, are just a part of the beautiful meals and variety which you will be able to delight your family on the occasion of Easter holidays.
As we want you to get all the delicacies fresh on your table, we will deliver them cold, you just must heat them and place them on your rich Easter table.
Terms of delivery:
The order will be delivered on April 17th and April 18th.
Order by phone at 021 311 9000 and email: info.bucharest@radissonblu.com and
check the menu on https://tasteofbucharest.ro/event/easter-brunch-to-your-door/
Create a festive atmosphere of a special Easter right at home!