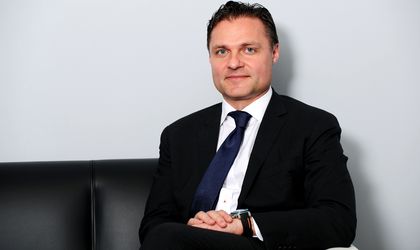 Romania has a chance to meet the 2022 euro deadline, Greg Konieczny, CEO and co-manager of the portfolio of Fondul Proprietatea, said in a guest post on Mark Mobius' blog.
According to Konieczny, Emerging Europe is a quite broad and diversified region which offers a variety of excellent investment opportunities,  provided that companies and country exposures are carefully selected.
Alongside with Poland, "Romania is another country where the main challenges and risks can be attributed to local politics. It is really frustrating that the current government has been backtracking on reforms that were implemented during the International Monetary Fund's program. A significant increase in budget expenses recently and lack of respect for corporate governance law when appointing boards of state-owned-enterprises are just two examples. We do believe that these policies will be corrected shortly though," Konieczny said.
"Nevertheless, the economy has been booming, with gross domestic product growth of more than 8 percent on a year-on-year basis in the third quarter of 2017. We do see a number of interesting investment opportunities there. In addition, assuming that the state initial-public-offering program continues, investors may benefit from a potential upgrade of Romania from frontier to emerging market within the MCSI indexes in the next three years.
Romania has made efforts to be part of the euro—the government has announced a 2022 timeline. It makes sense for any country in the region to have a plan to enter the eurozone, as it can help to set good economic policies and the bricks necessary for checks and balances. I believe that despite recent budgetary challenges, Romania has a chance to meet its 2022 timeline" he wrote.
Read the full entry here.