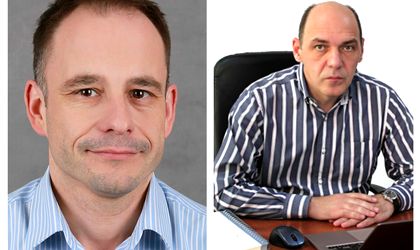 ALEF Group, a major distributor of IT systems and equipment with a turnover of over EUR 160 million, entered the Romanian market by purchasing Romanian company Likeit Solution. According to ALEF Group CEO Milan Zinek, the company aims to reach EUR 100 million turnover in Romania, in the first five years.
ALEF Group purchased 70 percent of the Romanian company Likeit Solution. "This acquisition represents an important step in the development strategy of the ALEF Group on the European market of distribution of added-valued IT sistems and equipment. Romania is one of the countries with the biggest growth of the IT sector, and this is one of the reasons we considered it appropriate to enter this market," Zinek said.
According to company representatives, the evolution of the Likeit Solution, as well as the business model they implemented, were decisive factors in choosing their Romanian partner. For 2017, the company representatives estimate an 18 percent growth of turnover for the newly created company. In 2016 Likeit Solution reported EUR 28 million in turnover.
"We are counting on a significant business growth of the new company over the next period, based on the synergies created by putting together the experience and the financial capabilities of the ALEF Group, with the local expertise of the Likeit team. Moreover, completing the portfolio with new brands and the technical know-how the ALEF Group gathered over time, give us hope that the evolution of the new company will be a positive one," Mircea Ciucur, managing director of ALEF Distribution RO said.
Based on Q1 financial results, the newly created company posted a sales figure of EUR 10 million. The business was mainly driven by projects involving the sale of Microsoft and CISCO solutions as well as IT equipment and components, with the ASUS brand holding a major share. An important share in the company business model is represented by the sale of network products. Over 60 percent of those who purchased IT systems and equipment are resellers, followed by systems integrators (around 20 percent), and retail sector companies (around 18 percent).
The main objective of the new company is to boost its added value distribution activity. To this purpose, it will create a technical department that can provide its partners with consultancy services in the projects developed.
In order to fulfill demand of partners in distribution and retail channels, ALEF Distribution RO will also focus on the equipment for the consumer market, company representatives said. Moreover, it plans to increase the portfolio of new brands so that it can answer the demands of the market.
In 2016 the ALEF Group recorded an EUR 160 million turnover, and employs 290 staff.