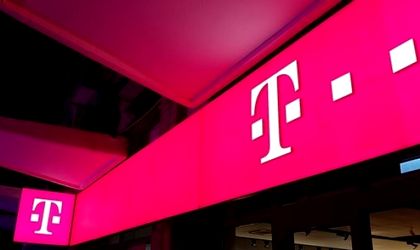 Telekom Romania recorded consolidated revenues of EUR 226.7 million in the third quarter of the year and an adjusted EBITDA of EUR 41.2 million. The company also registered 655,547 customers for convergent offers, up by 44 percent. 
Consolidated revenues of Telekom Romania group in Q3 2018 reached EUR 226.7 million, down by 5.3 percent yoy, while adjusted EBITDA amounted to EUR 41.2 million, down by 4.2 percent yoy.
Mobile revenues were up by 6.1 percent yoy to EUR 117.9 million in Q3 2018, largely reflecting higher revenues from fixed-mobile convergent offers and solid growth in mobile data, driven by the #netliberare offerings, which brought affordable mobile internet access.
The number of customers for fixed-mobile integrated offers increased by 44 percent in Q3 2018 compared to the corresponding quarter last year, reaching 655,547 at the end of September 2018. Corresponding revenues increased by 30.7 percent in the quarter.
The TV customer segment registered a slight decrease, by 1.4 percent, in Q3 2018, to 1.45 million TV customers, with corresponding revenues lower by 7.8 percent yoy. The Internet TV (IPTV) segment continued the upward trend, with customers up by 16 percent compared to the same quarter last year.
At the end of Q3 2018 Telekom Romania group reported 1.15 million broadband subscribers (both fixed and mobile) for the fixed line operations, down by 2.8 percent compared to the same quarter last year.
Voice users (including FMC) reached 2.111 million at the end of the third quarter of this year, up by 0.5 percent as compared to Q3 2017. Revenues generated by fixed voice decreased by 25.2 percent yoy.
Telekom Romania Mobile's customer base totalled 4.6 million at the end of September 2018, down by 2.7 percent yoy, mainly due to elimination of inactive customers. Of the total customer base, 36 percent were postpaid. The total number of business customers increased by 8.8 percent compared to Q3 2017, reflecting the higher appeal of the company's offers for this segment.