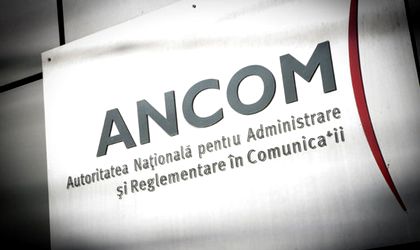 Romanian Finance minister Eugen Teodorovici announced on Tuesday a series of new fiscal measures the government is aiming to adopt through an Emergency Ordinance (OUG) before the end of the year. Among the measures presented by the minister was an increase in the tax paid by telecommunication services and postal services suppliers to ANCOM, the institution that monitors and regulates communications.
The OUG aims to increase the monitoring fee paid by telecommunications operators to ANCOM from 0.4 percent to 3 percent of the companies' turnovers.
However, the current 0.4 percent fee has not been applied in the past ten years, as it is only applied if ANCOM can't cover its administrative expenses with its other revenue sources. The institution has always had a budget surplus and has over RON 1 billion in its accounts at the moment.
Last year, the total turnover of the telecommunications and postal services market reached about EUR 3.4 million, so a 3 percent tax means that more than EUR 100 million could be collected by ANCOM.
The OUG project also includes higher fines for telecom operators. Those with a turnover larger than RON 3 million can be fined with up to 5 percent of their turnover (compared to the current 2 percent), and if there are repeated violations, the fine can reach 10 percent of turnover (currently 5 percent).