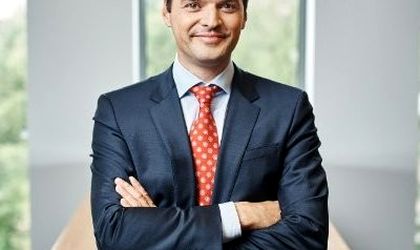 Didier Balcaen, general manager of Speedwell Real Estate Development, will speak during the 17th edition of Realty Forum, the leading Romanian real estate event organized by Business Review on June 19 at Sheraton Bucharest Hotel.
Balcaen will join the panel Office of the future, which looks at the new trends in the industry.
Specialized in project and financial management, Balcaen has over 20 years' worth of experience in the international construction and real estate market, out of which 11 in Romania. He is a Belgian National, who, after 5 years of contracting experience in Belgium, explored part of the world for the next 5 years as an expat project manager in U.A.E, Singapore, Saudi-Arabia, Indonesia, Qatar and Mauritius. After returning from his exotic travels, he fulfilled the role of Chief Operations Officer in real estate development in Poland, Russia and Romania until founding Speedwell in 2015. He is the founder and CEO of Speedwell, a full service real estate development company with a focus on medium to large scale offices, retail and residential projects in Romania.
During Realty Forum 2018, around 200 industry professionals will get together for a half-day forum set to spot new opportunities and trends in the industry and act as a platform for new potential partnerships and unique networking opportunities.
The forum will bring together industry professionals and consultants alike to find out their take on how the market is evolving and their forecast on the segments promising the highest profits in 2018 and beyond that.