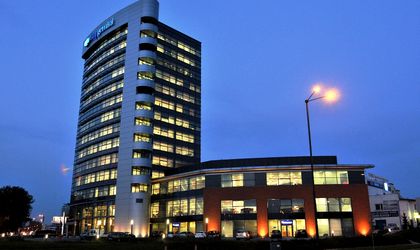 Globalworth, the office market leader in Romania and Poland, completed the acquisition of two buildings in Poland, Warsaw Trade Tower (WTT) in Warsaw and Rondo Business Park in Krakow, for about EUR 170 million. As a result of these new transactions, the Globalworth portfolio of both countries is increasing to EUR 2.67 billion.
"We are pleased to add Warsaw Trade Tower, a benchmark tower in Warsaw, which offers attractive returns and a range of property management opportunities in our portfolio. The acquisition of Rondo Business Park in Krakow is also a strategic one, the building is positioned next to Quattro Business Park and creates synergy through the extensive surface it offers together. We are very glad to increase our presence in Krakow to over 100,000 square meters of office space, given the increased demand in this city due to its position as the largest service center in Poland and one of the most important in Europe," said Dimitris Raptis, deputy CEO and CIO of the Globalworth Group and CEO of Globalworth Poland.
Warsaw Trade Tower, a 38-storey representative building in the Wola district in central Warsaw, is one of the highest skyscrapers in the capital of Poland, and was acquired for about EUR 133 million. WTT offers a total rental surface of 45,400 square meters, benefiting from a lobby and most of the fully renovated common areas. The main tenant of the building is AXA, to which are added a number of international companies such as American Express, Leroy-Merlin and Mattel.
Rondo Business Park, located in northern Krakow, was acquired for nearly EUR 37 million. The project has 17,800 square feet of GLA, disposed in three buildings, and among tenants that have offices here is Capgemini, a global leader in consulting, technology services and digital transformation.