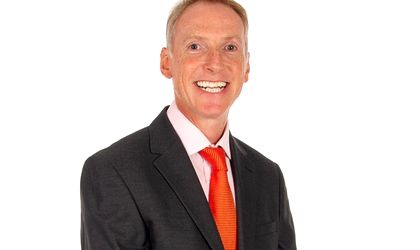 The British School of Bucharest announces that Mr. Philip Walters will be moving forward from the position of Headmaster at the end of this academic year. As Head of the Advisory Committee, Mr. Walters will continue to offer invaluable insights towards the continued development of the BSB community as they strive for continued success.
With a highly prestigious role in British Overseas education, the British School of Bucharest attracted an outstanding field of candidates and has concluded the process of recruiting the next Headmaster.
Mr. Grant Gillies is joining BSB starting August 2021, having vast experience in a multitude of Headships around the world. Currently, Mr. Gillies is Senior Vice Principal of Doha College in Qatar, one of the largest and most successful British International Schools in the world. He studied at Edinburgh University and has even worked at national level, writing policy and being involved in the writing of teaching standards for all Scottish teachers and ensuring the highest standards across all schools nationally.
"I am really looking forward to joining the British School of Bucharest as Headmaster in August 2021. It is a very exciting role, and the School is very similar to Doha College in many respects. Assuming the position from Philip Walters is a real privilege and one which I am thoroughly looking forward to. He has grown BSB into the School it is today, and I look forward to building on the success he and his terrific team have achieved", said Mr. Gillies, the future Headmaster of BSB.
During his time in Qatar, Doha College has become one of the highest achieving academic British International Schools in the world, boasting a student body of 2400 students from over 75 nationalities. He was instrumental in the development of and continued success of Doha College that, similar to BSB, has developed to become a COBIS Training School.
"I am delighted that we were able to attract a very strong field of applicants for the role of Headmaster at BSB and I am confident that Mr. Gillies will be hugely successful working alongside our terrific team in the management and operation of the School and the personalised education we offer. Personally, I am looking forward to working closely with the Board to help where I can with further strategic growth and development", said Mr. Philip Walters.
The past 12 months have been challenging for everyone around the world, this period has been especially challenging for children who, in many cases, were unable to attend school. The British School of Bucharest made all efforts for ensuring the continued education of all children over the last year, showing that excellence has no boundaries.
Mr. Gillies' experience, rigour, knowledge and concern for the well-being of all children will help to take BSB to the next level and will ensure that our School continues to be hugely successful.