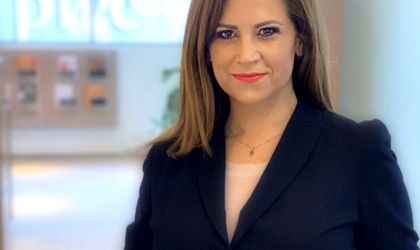 PwC Romania strengthened its fiscal consulting team by recruiting Camelia Nita as the head of the Tax Reporting and Strategy team, which offers accounting, payroll, human resources administration and strategy and fiscal compliance services.
Nita has over 20 years of experience in accounting, payroll and fiscal compliance services. In her career, she coordinated complex projects, including two fusions, a division of a human resources software company and other similar strategic developments for various clients.
"We are very excited by Camelia's arrival, and I'm convinced that her contribution will be crucial for our strategy and fiscal compliance, accounting, payroll and human resources administration sector, which has recorded two-figure growth rates in the past few years. Her joining the team will help us better respond to our clients' demands and needs on one hand, and on the other hand help us consolidate our business even more and accelerate growth on this segment. I welcome Camelia to our team and wish her great success for the projects she will coordinate from now on," said Daniel Anghel, the leader of the Fiscal and Legal Consulting department at PwC Romania.
"I am honored to join a company as prestigious as PwC. I really want to use my experience towards the success of our clients' projects. This is a special professional challenge for me and I am ready to bring ideas that will put things into a new perspective. At the end of the day, it's teamwork from which our clients have everything to gain," said Nita.
Camelia Nita is a graduate of the Cybernetics school of the Economic Sciences Academy and an accountant with CECCAR and ACCA certifications, as well as a fiscal consulting member of CCFR. She has been involved in several programmes and initiatives in the field of education, leadership training and professional development. She is also a coach in the Leadership Academy programme developed by the Association for Values in Education.