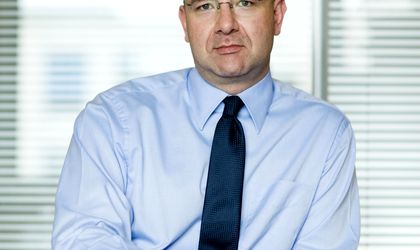 Bartosz Puzdrowski will be the new CEO of Impact Developer & Contractor starting with September 1. The Polish executive has been assigned a three year term by the Romanian developer's board, the company has announced.
The new CEO is an experienced real estate manager with over 20 years in the field, according to company data. Puzdrowski has previously held executive and senior management positions in leading companies on the residential, office and retail real estate market. These positions included board member at ICON Real Estate in Poland and Finland (responsible for office and residential development and refurbishment projects in Warsaw and Helsinki), managing director for the real estate development segment in Marvipol Group (a residential developer in Poland, listed on the Warsaw Stock Exchange) and CEO at Polnord SA (a residential developer in Poland, listed on the Warsaw Stock Exchange).
Puzdrowski has also served as country manager for Poland and the Baltics at Avestus Real Estate (a commercial real estate developer in CEE region), as well as the director of the development department at ECE Projektmanagement Polska (a developer and investor of shopping centers in Europe) and regional development manager at McDonald's Polska. He graduated from the University of Warsaw, the Faculty of Philosophy & Sociology and Management, as well as from Warsaw – Illinois Executive MBA, where he majored in Business Administration and Commerce.
Impact Developer & Contractor SA was founded in 1991 by public subscription and in 1996 it was listed on the Bucharest Stock Exchange. Over the years the company has delivered 16 residential compounds, over 330,000 built sqm consisting of over 3,500 housing units. The company has recently announced a new development phase of its Greenfield project in northern Bucharest.
Simona Bazavan