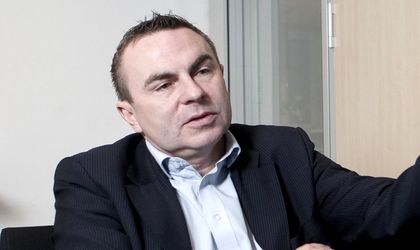 The vice-chair of the Administrative Board and former CEO of Azomures, Jan Kadanik, will leave the Ameropa Group, which the Romanian plant is a part of, in June 2019, after 12 years, according to profit.ro.
Kadanik is currently the CEO of the Group, which was founded in 1948 and is active in cereal and chemical fertilizer retail.
According to Ameropa, Kadanik's responsibilities will be taken over by Andreas Zivy, the president of the Ameropa Holding AG Directorate, who will be the interim until somebody else is nominated to take over the role.
Zivy is 63 years old and represents the third generation of its family that has been part of the Ameropa Group. He will continue to hold the position of CEO of Ameropa Holdings AG while he is interim CEO of Ameropa Group.
In 2012, Kadanik was also the CEO of Azomures for a short time.
Besides Azomures, the Ameropa Group also includes Romanian companies Ameropa Grains, Ameropa Services and Chimpex.
In 2017, Azomures reported a profit of RON 2.5 million and a turnover of about RON 1.5 billion. Ameropa Grains had a RON 28 million profit and a RON 3 billion turnover in 2017, while Ameropa Romania Services had a profit of RON 2.2 million at a turnover of RON 7 billion. Also in 2017, Chimpex had a net profit of RON 21 million and a turnover of RON 133 million.