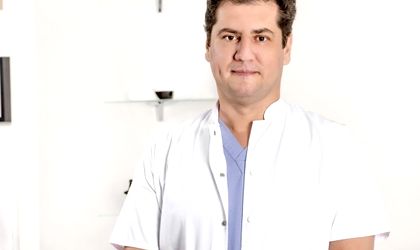 Zetta clinic, specialized in plastic, esthetic surgeries and micro surgery, estimates to exceed RON 4 million turnover in 2017, after it registered a turnover of over RON 3.8 million in 2016.
During the 5 years of activity since the opening of Zetta clinic, the team of surgeons led by doctor Dragos Zamfirescu made over 4,500 surgeries and offered around 9,500 special consultancies.
Approximately 15 percent of the overall patients come from foreign countries and the rest from Romania, clinic officials told BR.
At the initiative of Zamfirescu, the association Zetta was launched in October, whose objective is the civic and social activities of the clinic, such as breast reconstructions after mastectomies. Until now were three cases pro-bono, three breast reconstructions. Besides the activity within the association, the doctors operated pro-bono a few tens of patients in the last years.
For the next year the clinic plans investments of around EUR 30,000 in infrastructure and EUR 12,000 in the doctors' trainings as well as the attendance to specialty congresses.
"Zetta clinic means a team of 20 exceptional doctors, with a wide experience, proved in thousands of hours of complicated surgeries, knowing the newest practices," says Zamfirescu.
The clinic has had over 30 surgeries in national premiere in the private sector and other 12 surgeries in national medical premiere.
Zamfirescu is a doctor in medical sciences, primary plastic, esthetic and reconstructive micro surgery doctor, with an experience of close to 21 years in plastic surgery, 20 years in reconstructive micro surgery and 19 years in esthetic surgery.