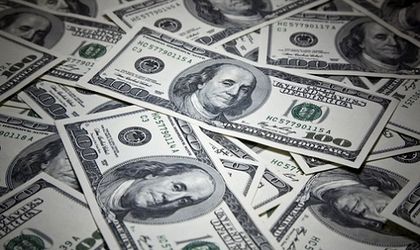 An Oxfam report has found that the world's 26 richest billionaires own as many assets as the 3.8 billion people who make up the poorest half of the global population, The Guardian reports.
The charity's annual report marks the start of the World Economic Forum in Davos, and finds that 2018 was a year when the rich got richer and the poor got poorer.
In 2016, 61 billionaires owned as much as the bottom 50 percent of the population. In 2017 that number fell to 43, and to just 26 in 2018, according to Oxfam's calculations.
Oxfam says the growing wealth inequality makes the fight against poverty more difficult and suggests a 1 percent wealth tax, which could raise about EUR 418 billion a year – enough to educate every child who's not already in school (currently about 262 million) and provide healthcare to prevent 3 million deaths.
According to the report, the wealth of more than 2,200 billionaires increased by USD 900 billion in 2018 – a 12 percent increase, compared to a fall of 11 percent in the wealth of the poorest 50 percent.
The report also found that the poorest 10 percent of Britons are paying a higher effective tax rate than the richest 10 percent (49 percent compared with 34 percent) once taxes on consumption such as VAT are taken into account.
Oxfam said governments needed to do more to fund high-quality, universal public services through tackling tax dodging and ensuring fairer taxation, including on corporations and the richest individuals' wealth, which it said were often undertaxed.
Take it with a grain of salt
However, Deutsche Welle writes, Oxfam's findings are often dismissed by experts, since their methodology is somewhat controversial – although, they note, global wealth inequality is a serious issue. Oxfam reports calculate inequality based on "net assets", where assets owned by individuals are subtracted by their debt liabilities, while income is excluded.
This can be a problem because, for example, the poorest people found by this method are not those in the poorest countries, but young professionals who own no assets but have a high level of student debt – without counting the value of the degrees those students have obtained and how much extra wealth they could bring in the future.
Economist David Autor from the Massachusetts Institute of Technology found that a significant degree of inequality can be explained by what is referred to as "superstar firms" such as Big Tech companies, who significantly outperform everyone else. Research into companies like Google and Facebook shows that most inequality is not between bosses and their employees, but between those that work at superstar companies with smaller labor forces, and everyone else.