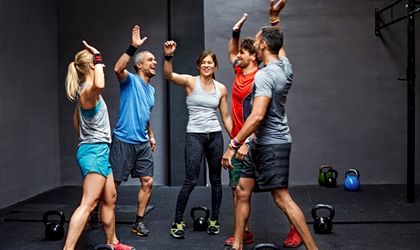 World Class Romania, market leader in the fitness industry in Romania, reached 50,000 members at the beginning of 2017, representing a 70 percent year-on-year increase. The increase is due to the continued marketing & sales efforts and the expansion of the clubs network to 31 fitness centers across the country.  
At the end of 2016, the company recorded a turnover of around EUR 20 million, increasing by more than 15 percent year-on-year, maintaining its profitability. World Class Romania has invested more than EUR 5 million in 2016 for three new clubs and the modernization of nine existing health&fitness centers.
In 2017 the company will focus on consolidating the growth registered in the previous year and estimates a 10 percent increase in turnover.
Last year World Class also acquired Club Moving, expanding its network to a total of 31 health & fitness centers nationally, where 50,000 active members have access to 560 top trainers, over 60,000 programs and classes annually, 20 pools, more than 48.000 sqm of fitness space and health&fitness experience.
"We are very proud to have earned the trust of 50,000 members who chose to join our network and maintain an active lifestyle. Moreover, 2017 will play a key role in our efforts to educate and inspire more people to be healthy and become more active more often. We are confident in the market and we see a positive evolution in terms of health consciousness. World Class brings the best knowledge, trainers, facilities and programs in order to offer the best health&fitness environment in Romania", said Kent Orrgren, CEO World Class Romania.
Georgiana Bendre