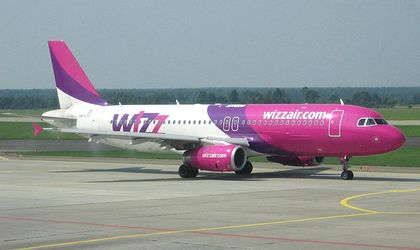 Low-cost airline Wizz Air announces that passengers will no longer be charged an additional fee to bring a large item of hand baggage into the aircraft cabin on all Wizz Air flights, from October 29.
Passengers will be entitled to bring on board one item of hand luggage which meets the dimensions of 55x40x23cm. This bag is included in the ticket price and represents a 50 percent increase in volume compared to the previous size of free luggage allowance.
József Váradi, CEO of Wizz Air said: "Wizz Air prides itself on its user-friendly software solutions, state-of-the-art technology and efficiency of our fleet as well as the outstanding on-board service and professionalism of staff. We are working hard on ensuring that the WIZZ experience is as smooth and hassle free as it can get, thus no more fees for hand luggage on all Wizz Air flights from October 29  will further underline our commitment to this mission."
Customers travelling on or after 29 October that have already purchased hand luggage directly through Wizz Air channels will be reimbursed with 120 percent of the price paid, credited to their WIZZ accounts.
Also the airline announces a new service option for passengers called WIZZ Priority. Valid on all flights from today, WIZZ Priority includes: priority boarding, passengers able to bring an additional small bag (maximum dimensions of 40x30x18cm) into the cabin and from  October 29, a guarantee that hand luggage will be placed in the cabin (also available for passengers when purchasing WIZZ Go, WIZZ Plus and the WIZZ Privilege Pass).