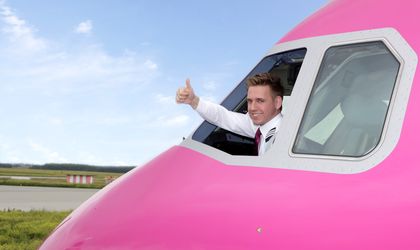 Wizz Air announces its new baggage policy, which aims to facilitate boarding and guarantees everyone access to board with free hand baggage. The new policy comes into force on November 1 2018.
Airline data show that over 10,000 flights per year are affected by baggage delays. Figures also show that the average duration of a trip has fallen steadily over the past five years, and that now every third Wizz Air passenger has three days or less. 
From November 1st, each passenger can bring a free hand baggage (40x30x20 cm), while passengers who have purchased Wizz Priority can also take a troller bag (55x40x23 cm) in the cabin.
Based on feedback received from passengers as well as changing travel habits, Wizz Air has introduced a new 10 kilogram checked baggage with prices starting at just EUR 7 to ease the convenience of travelers. 
"Passengers want simple products and this is the center of the Ultra Low Cost model that Wizz Air applies. We want to offer our customers the lowest possible prices as well as a clear vision By separating products and services, Wizz Air democratizes the way it travels and allows for the creation of an offer based on the needs of each, "said Johan Eidhagen, Chief Marketing Officer of Wizz Air.
The company encourages passengers to pack efficiently their luggage and acquire Wizz Priority, a service that includes free hand baggage (40x30x20 cm) and a trolley (55x40x23 cm) that can be carried on board, priority check-in and priority boarding at EUR 5.