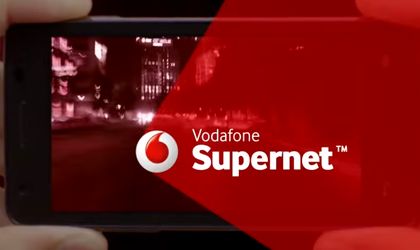 Vodafone Romania's overall network performance has been awarded as Romania's Fastest Mobile Network , according to tests run by customers over the past 6 months using Speedtest by Ookla, the world's popular internet test. The results of more than 500,000 tests during Q2 and Q3 of 2016 performed by users on LTE capable phones show that Vodafone Romania's network provides the highest download and upload speeds, as well as the lowest latency.
Ookla has collected over 1.14 million tests taken on Speedtest in 2016 from Romanian users testing their mobile network connections all over the country. Speedtest Intelligence data shows Vodafone Romania maintaining a winning performance, with download speeds to date at least 15 percent higher than all the other mobile telecom providers on the market.
"The tests results confirmed once again that Supernet 4G+ is the best network in Romania, allowing our customers to benefit from the latest technology incorporated in our services", said Ravinder Takkar, President and CEO Vodafone Romania.
Jamie Steven, Ookla's executive vice president says: "Speedtest Awards are based on the internet speed that real people experience in their daily lives. With our rigorous award methodology and comprehensive view of Romania's mobile internet performance, we are able to determine that Vodafone delivered the fastest mobile internet speed to their customers in Q2 and Q3 2016."
Speedtest by Ookla is a tester of internet performance and consumer-initiated network diagnostics. With over 9 million tests taken each day and over 9 billion tests logged to date, Speedtest an expansive view of worldwide internet network performance and accessibility. The company's comprehensive data platform, known as Speedtest Intelligence, is a trusted and vital research and analysis tool used by businesses, universities and government agencies that seek to fully understand the complexity of internet services by both region and provider.
Georgiana Bendre