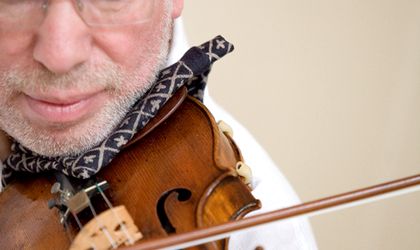 The violonist Gidon Kremer will play in the RadiRo Festival on September 29, under the leadership of Cornelius Meister, the  chief-conductor of Viennese Symphonic Orchestra Radio ORF.
Kremer was born at Riga, Letonia and studied violin with David Oistrah at the Conservatory from Moscow. He won famous international prizes, out of which the Queen Elizabeth contest in 1967 and first prize at international contests Paganini and Ceaikovski. These successes represented the launching of his international career. Kremer held concerts together with important orchestras from Europe and US and appreciated international conductors, recording over 120 albums and in 2011 received the prize  Una Vita Nella Musica – Arthur Rubinstein (Venice), considered a Nobel prize in music.
Meister was born at Hanovra in 1980 and is chief-conductor and artistic director of Viennese Symphonic Orchestra Radiosince 2010.  He led international assemblies such as Royal Concertgebouw Orchestra from Amsterdam, Santa Cecilia from Roma, National Symphony Orchestra from Washington, Helsinki Philharmonic, BBC Philharmonic, Swedish Radio Symphony Orchestra, Danish National Symphony Orchestra, Orchestre de Paris, German Symphony Orchestra Berlin. He studied piano and conducting at Hanovra University with Konrad Meister, Martin Brauß and Eiji Oue and at Salzburg Mozarteum with Dennis Russell Davies, Jorge Rotter and Karl Kamper.
Georgiana Bendre