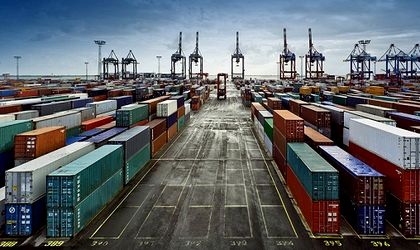 The annual deficit of the US will surpass USD 1 trillion in 2020, after it will reach USD 804 billion this year, according to the Congressional Budget Office (CBO). The massive cuts signed by the Republicans in December will increase the US deficit in years ahead to levels that may disturb president Donald Trump's agenda.
The deficit was USD 665 billion in 2017 and it will rise rapidly at USD 804 billion this year. The amount of increasing is the biggest in any year after World War II, according to CBO, and it is on track to approach 100 percent of gross domestic product (GDP). Today, the deficit stans at 77 percent of GDP.
Real GDP will grow by 3.3 percent in 2018, by 2.4 percent in 2019 and by 1.8 percent in 2020.
But the deficit will not be offset by the growth and it's expected to increase rapidly an then stabilize, resulting in a projected cumulative deficit of USD 11.7 for 2018 – 2027 forecast. To make matter worse, the forecast does not take into account the economic impact of the trade dispute between US and China.
In the next months, Trump will need to find ways to pay for other parts of his agenda, including an infrastructure package and a wall along US – Mexican border that could cost up to USD 70 billion.
Meanwhile, in March, the US economy added only 103,000 jobs, below the expectations of 190,000 jobs. The jobless rate stayed at 4.1 percent while the expectations were for 4 percent. The whole image is still solid for US economy, especially after February's unusually large number of jobs increase of 326,000.
Worries come from the trade war, mainly the Chinese response to put levies on US soybeans, pork and cars among other products, which means that factories in US may face increasing difficulties.