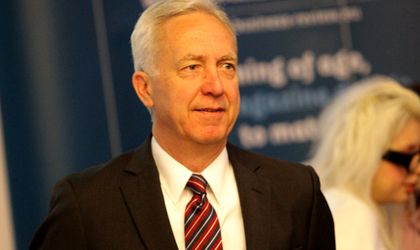 The US ambassador to Romania, Hans Klemm, said that president Klaus Iohannis spoke with his US counterpart Donald Trump about the inclusion of Romania in the Visa Waiver program.
"Regarding the visa issue, it was discussed between the two presidents. Immigration is a very sensitive topic in the United States as it is in many countries around the world. I think if there is an opportunity to make adjustments to the Visa Waiver program, it will be a consequence of comprehensive immigration reform. It's something that the president has discussed, it is not currently on the agenda of the US Congress, but perhaps it will be in the coming years.
At the same time, I would like to emphasize that some 90 percent of Romanians who apply for a visa are issued a visa and if you are the established owner of a business, you qualify for a visa. I am very confident that you will get that visa and you will be able to travel to the US and to business," said Klemm during the Country Focus Community Forum, the 2-day event organized by Business Review magazine.
Speaking about the economic implications of the meeting between presidents Trump and Iohannis, he said: "I do believe that this creates a momentum so that the business communities in both our countries can take advantage of."
"I agree that there are many Americans, not just potential investors, but American citizens more generally, who do not have a good understanding of Romania, of the potential that exists in Romania," said the US official.
The ambassador said that the Romanian-American Diaspora can contribute more to enhance the profile of Romania. He added that the government has to do more to increase the image of Romania as an attractive investment destination.