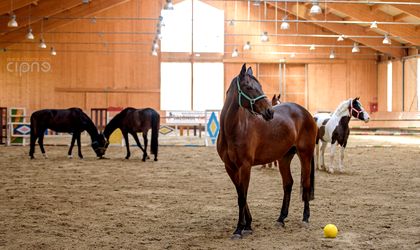 Professionals these days are more and more interested in developing their personal skills and becoming better versions of themselves. With this shift, new trends and expectations are coming to light. BR found out more.
By Romanita Oprea
Engagement will remain a number one concern, as 87 percent of companies consider "culture and engagement" top priorities, according to employee engagement platform TINYpulse, based on some 400,000 management and employee survey responses over the past few years and quoted by Forbes. This focus is unlikely to change, given that engaged, committed employees are "the core of so many vital components of workplace success". Given, also, that vast numbers of employees remain disengaged – around 70 percent – there's no shortage of substantial management work to be done here. Moreover, professional development opportunities will be a key factor in turnover rates, "opportunities for growth being vital," the report states, "and lack of them will pop up frequently in exit interviews".
In this context, it's interesting to see what new forms of leadership are emerging locally and showing a different side of the routes to potential growth, both personal and professional. George Leca, "Appreciate inquirer" leadership explorer at Horse Eye, told us about the approach taken by his business, which uses horses to bring out participants' personal qualities. "We have a great passion for horses and a great passion for people. As a corporate person, involved in large-scale transformations and strategies, I realize the importance of leadership behavior and I have a natural penchant for teaching, developing and leading people," he told BR. "In this, I am very well complemented by my partner in Horse Eye, who is an entrepreneur to the bone, having run her own business for the last 13 years. At the same time, I can say that I have learned many things from horses, things I never learned in school. So if you put together dedication to people, passion for horses, business experience and values, you will get the picture of our company."
The inspiration for taking passion further and transforming it into a business came to him via several people over the years. One of them is Her Majesty, Queen Elizabeth II, a horse enthusiast and someone that Leca believes takes responsibility for her role with wisdom and balance. Another is the now elderly Monty Roberts, who has been a horse person all his life and is now a top adviser for businesspeople, and even heads of states, in the field of education using non-violence, no constraints and free will as guiding principles. "The third one is Gerhard Krebs, who does the same thing I do for businesses around the world, the founder of the European Association for Horse Assisted Education, who impressed me with his authenticity and values. One way or another, I met all three of them and learned from them all," said Leca.
Still, Horse Eye was not started with a business model in mind and this is how the partners want it to feel still. "It is about changing the world the way we can and there is great return in that. Having said that, the seminars were so successful and the word of mouth was such a good promotion channel, that while we initially planned to have 10 seminars per year, even from the first year we had 15 to 20. This year we will probably have more – the only limitation is our availability," added the owner.
The first course was launched in 2013 and attended by 700 people, from 50 companies in Romania, both local and international. It is meant to teach people things that they might know about themselves, but have never had the opportunity to look at objectively, "through the horse's eyes". Courses help participants understand communication and leadership: how to get creatures that are more powerful than you to follow you through what you do and communicate with them. They teach attendees that it doesn't matter if you have power if you don't know what to do with it; it is about how to channel it. The courses invite introspection and self-consciousness, but in the arena, not on the couch.
Looking through the horse's eyes
Horse Eye seminars use many techniques valued by today's leaders: emotional intelligence, mindfulness (the capacity of living consciously in the present) and the change model, Appreciative Inquiry.
"The traditional approach to changing a company is to look for the problems, analyze them and find the solutions. That means that the focus is on what is wrong or doesn't function in the company. But when we look for problems, we will surely find them. By giving attention to problems we only amplify and highlight them," said Leca. "Appreciative Inquiry is a method of change and transformation for companies that are looking towards what works and what is best for companies and people. The tangible result of the process is the building of a future for the organization based on the experiences that brought success in the past."
Appreciative Inquiry is a methodology designed by David Cooperrider 20 years ago, which has since been applied by American firms, large and small. It was designed to involve search and discovery of the past and present the positive core of a company, with its strengths, high points, living values, traditions, strategic competencies and stories, everything that "gives life" to a company. By then applying methods that engage all people in the company, it encourages them to dream, design and implement a future based on this positive core. Proponents say the main difference from most of the other change management methods is that it does not focus on solving problems to bring you back to "normality". It focuses on discovering your strengths and dreaming of a future that will get you ahead. It is not about ignoring problems; it is about focusing on growth. And the change starts with the way you ask the questions. Instead of "why is this so wrong?" you can ask "what will it take to make it better?" AI is deeply rooted in psychology, sociology and business studies and it is currently applied on a large scale in organizations from NASA and the US Navy to Verizon and British Airways.
"A company is not just a bunch of assets and procedures, it is a collective of people and their stories – AI works with the latter for emotional attachment, engagement and supporting change," said Leca.
The practical learning methods used are exclusively exercises directly with the horses, inspired by real situations in the business field. Therefore, the skills achieved can be applied in participants' organizations to real situations. Horse Eye courses are meant to create authentic leaders and develop self-consciousness, the capacity to take efficient decisions and to allocate the correct roles in a team.
Recently, following the seminar "Transformational Leadership", the first leadership seminar in Romania whose facilitators are horses, Horse Eye launched three new seminars dedicated to leaders and their teams. The seminars are based exclusively on experiential learning and direct interaction with the horses and are focused on adapting organizations to change, project management and personal development. The positive results of this method are attributed to empathy and the power of auto-suggestion.
Another example of an outside-the-box approach to leadership are the Wing Chun courses in Bucharest. They offer leadership through martial arts, in a vision that combines wing chun kung fu, personal growth, leadership and financial education. Wing chun is the style made famous by Bruce Lee and is formed of a set of concepts based on fluidity, efficiency and simplicity. One of the most important concepts is Maximum Effect with Minimum Effort – described by proponents as one of the best methods of building self-trust and accessing one's true potential.
"Two of the most important characteristics of a leader are strength of character and love for the people around him or her. At Wing Chun Warriors Club, one learns how to become powerful from inside out and how one can contribute to the lives of other people in a significant way," say company officials.
Wing Chun Bucharest is run by Bogdan Rosu, who started his training in the fighting art of wing chun kung fu under Sifu Evangelos, having been one of his private and indoor students for several years. He says he stood out, from the beginning, as one of Evangelos' most talented students, showing potential not only as a fighter but also as a teacher and soon began training for an instructor's degree. Thanks to his previous experience in Shotokan Karate, he says he was able to compare wing chun with other fighting arts and see the logic and simplicity of the system. This allowed him to better grasp the concepts and accept them as natural reactions in fighting and in everyday life. In May 2010, he obtained his degree with outstanding results. Inspired by Anthony Robbins, Brendon Burchard, Frank Kern, and martial arts mentors Evangelos and Sensei Gheorghe Dundev, he says he wanted to repay them by helping as many people as possible, his goal being 1 million.
"The main ideas behind wing chun are simplicity, directness and efficiency. What it teaches you ultimately is how to do more with less, how to focus, how to be 100 percent present in your relationships, in business, and in life. What you discover by practicing it is that you are ultimately becoming a better, deeper person on every level of your life," said Rosu.
According to him, wing chun teaches participants how to see the small details and how to connect with people on a deeper level. It's not all punches and kicks, but teaches people about themselves and about other people. And this helps you understand how you can better serve the person in front of you. "When you understand that your wellbeing is directly connected to your teammates' wellbeing, you will do everything you can so that your team, your clients, your boss or shareholders, and the rest of the world benefit and thrive in their lives. Leadership is about being the strongest version of yourself and helping others succeed," concluded Rosu.
Target
The main target of wing chun courses are described as people who want more from life and are not afraid to act, people who want a place to recharge, get back in touch with themselves and have some fun. They're usually corporate workers who feel they want the necessary tools and inspiration to rise to the next level in their careers, or even open their own business. In the case of Horse Eye, attendees are both entrepreneurs and corporate people. They are CEOs and board members, top and middle management, people from talent pools or acceleration programs, project teams, supplier/client teams, and so on. Large corporations remain their main commercial target.
Openness and success
Are Romanians open to this new approach? Do you see them changing their behavior? "Yes. Once we get in front of people and tell them about it, they want it. The world has changed a lot; everything is fluid, ever-changing, boundless, and the opportunities are countless. Businesses realize that and they understand that most management, HR, change and transformation practices are obsolete. I am a process guy, specialized in optimizing processes, but I realized that engaged people can beat any process (or lack thereof)," said the Horse Eye representative.
His words are echoed by Rosu of Wing Chun Bucharest, who adds that while at the beginning participants are a bit skeptical, which is to be expected, they're usually curious, enjoy themselves more than they expected and after the first month, feel so good from the training that they become dedicated to the practice.
Leca added, "I can see people changing behaviors. We are not telling our students anything new or unheard of, but we guide them towards making them feel and discover everything on their own. We attach people emotionally to the effects of their behavior on others. This is why it works, because it brings out the answers from within. The people who attend our seminars never forget what they experience during them."