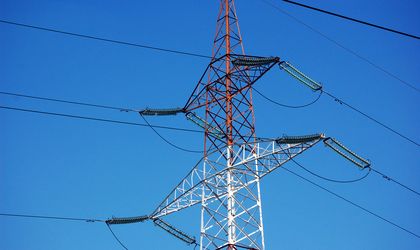 Transelectrica SA is not investigated in the Competition Council inquiry regarding a possible  set up of public auctions organized by the company, but collaborates with the Competition Council's  authority as a company that sized upon the possible uncompetitive practice, bringing all the necessary documents for the inquiry, says Transelectrica.
The Competition council announced this Thursday the development of an inquiry regarding the possible uncompetitive practices in the case of two auctions organized by Transelectrica, for the assignment of some modernization and retechnologization works on two transformation units.
"Transelectrica is not a company investigated in the Competition Council inquiry, on the contrary, Transelectrica acted in the good faith of the own funds administration and the correct development of the auctions, based on the competition principles," says  a release of the company.
According to the source, in 2016 Transelectrica developed almost at the same time two auctions regarding the retechnologization and modernization of two electric transformation units.  Both procedures had as assignment criteria the lowest price and the final phase of development- electronic phase.
Within the auction, the offers came from Smart SA, with subcontractor Energotech SA, and Energobit SA, in association with ELM Electromontaj Cluj SA.
"The procedure was invoked by the Competition Council because the two bidders justified the unusual low price through identical phrases and terminologies. Transelectrica transmitted some hints to the Competition Council regarding a possible corporate trust between the auction participants in September 2016," says Transelectrica in the release.
Currently as a result of the finished auction procedure, the retechnologization works at Domnesti unit are made by Energobit SA (the contract value is EUR 24.89 million) and the retechnologization  works at Raureni unit are made by Smart SA (contract value of RON 16.85 million).
During the investigation, in December the Competition Council made some unexpected inspections at the company's headquarters and the documents taken during the investigations are analyzed by the Competition Council.