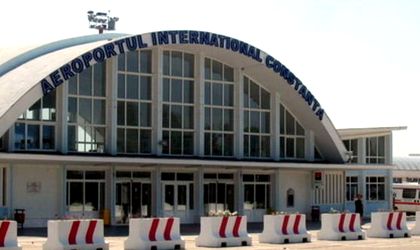 Overall traffic (commercial and non-commercial) on International Airport "Mihail Kogalniceanu" in Constanta increased by 18 percent in 2017 to 135,742 passengers.
According to a release of the airport, were registered 6,478 flights (arrivals and departures), an year-on-year growth by 45 percent.
The commercial passengers' traffic increased year-on-year by 28 percent, reaching 127,635 passengers from different flights, charter and general aviation. It's the third year on row when the commercial passengers traffic increases by over 25 percent.
The commercial passengers traffic increase was due to the existent routes, such as Istanbul and London (four frequences/week) and the opening of an operational unit Blue Air in Constanta, with external destinations (Paris, Rome, Brussels, Milan) and internal destinations (Timisoara, Cluj Napoca, Iasi, Oradea).
International Airport "Mihail Kogalniceanu" Constanta obtained the new authorization certificate in 2017 fulfilling the main requirements established by law.
The main traffic objective for 2018 is the consolidation of the already existing routes and the continuous attraction of new air operators, forecasting a growth by 5 percent of the commercial traffic.