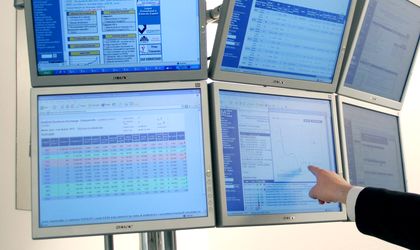 Transactions close to RON 63 million with Digi shares took place in the first day of trading on the Bucharest Stock Exchange (BVB). The overall market saw trades worth RON 143.7 million  (EUR 31.6 million).
The important transactions were also made with Banca Transilvania shares (RON 15.95 million) and Fondul Proprietatea (RON 7.38 million). The highest increases were made with Electroputere shares (9.03 percent), Boromir Prod (5.11 percent) and Bermas (3.7 percent), and the highest decline of the shares value was registered in Mecanica Fina shares, Petrolexportimport and Zentiva.
Overall, BVB closed Tuesday's trading session in the red and the reference index BET, showing the evolution of the most 12 liquid shares, had a decline of 0.07 percent. The BET-Plus index, showing the evolution of the most 37 liquid shares, dropped by 0.17 percent.
BET-NG, comprising 10 companies from energy and utilities sector, grew by 0.39 percent.