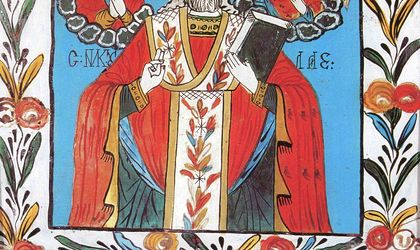 Saint Nicholas is part of the important saints celebrated at the beginning of winter. The custom is giving sweats to children. Starting this Friday until Sunday the Romanian Peasant Museum hosts the Saint Nicolas fair from 10 AM until 6 PM.
There will be 130 important handcrafters, the most capable potters, bakers, weavers, leather dressers, carvers, from all over the country.
Visitors can admire and buy toys, wands, masks, Romanian blouses (ia), jewelries, Romanian pots, icons, belts, bags, Romanian head dresses, spoons, as well as ginger bread, Romanian Christmas cakes (cozonaci), honey, medical plants, Romanian alcoholic drinks (tuica) and other things.