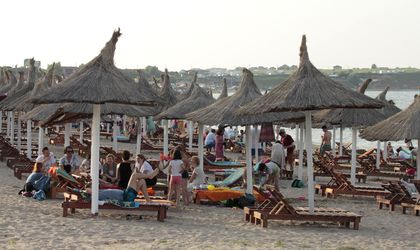 The Water and Forests minister, Ioan Denes, has sent a reassuring message to tourists who are planning to spend their May 1 mini-holiday in Romania's seaside resorts, saying that the beaches are ready to offer tourists optimal conditions for rest and recreation.
According to a statement by the Ministry, Ioan Denes made an unannounced visit to the beaches in Vama Veche, Constanta, Mamaia and Navodari to check the status of preparations for the long weekend that officially opens the summer season on the Romanian coast.
In Vama Veche, the minister found that two beach managers had not cleaned up the area properly and had not installed trash cans, and that the beach surface was uneven due to recent storms. He asked for the issues to be resolved in a few hours, and warned that the operators would be fined if they don't follow the orders by today at 12 pm.
Ioan Denes also found a small issue on a beach in Constanta, which he asked to be resolved as soon as possible. In Mamaia and Navodari no issues were found, and the beaches in these resorts were deemed fit to welcome tourists.