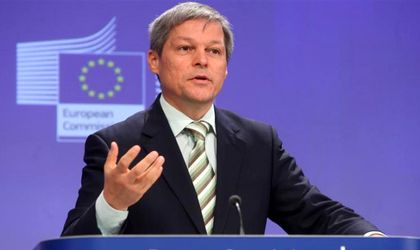 The prime-minister Dacian Ciolos will make a work visit on June 14 and 15, where there will take place meetings with its alongside Justin Trudeau, with the Senate presidents and Commons  Chamber, as well as with the Canada governor, according to radio station RFI.
One of the main objectives of the visit is to discuss the problem of visas for Romanian citizens at political level of Romanian- Canadian communication, according to the tripartite format Romania-Canada-European Commission.
The communication regarding the visas regime liberalization is relevant both from the strategic partnership EU-Canada agreement, and the preparation of signing, applying and ratification in the following months, of the economic and commercial agreement EU-Canada (CETA), says the Romanian government in mass- media release.
The government said in a press release that "the visit marks the first Romanian-Canadian bilateral meeting at prime-minister level in the last ten years. Moreover, it will be the first meeting of a prime-minister from the investiture of the liberal Canadian government in October 2015, led by Justin Trudeau."
It also mentions that "from the EU member states, Romanian and Bulgaria are the only ones which maintain the visas regime for Canada."
Georgiana Bendre