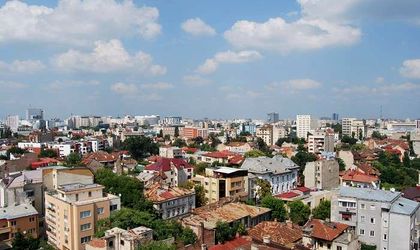 The AlphaBeta digital agency analyzed the situation on the Bucharest residential market and created a price and housing offer map for the first half of 2018.
Approximately 60 percent of potential buyers are looking for newly built apartments and demand is expected to remain relatively stable, if it does not grow. The market is currently at the stage where the eligible demand is relatively close to the offer.
"In the last 18 months, for the first time since the previous boom (2007-2008), many projects sell out of the plan, usually up to 20 percent of the dwellings before the start of construction, and in some cases even more," says Alexandru Boghiu, co-founder and CEO AlphaBeta.
Presently, the pre-sale level before starting construction works ranges from 20 percent to 40 percent.
54 percent, almost 3,050 units belong to the lower middle segment, about EUR 1,140/sqm net,
19 percent of the available apartments belong to the low-end market segment, approximately EUR 930 euro/sq m net,
25 percent belong to the upper market segment, approximately EUR 1,400/sqm net,
2 percent of the peak segment
According to AlphaBeta's analysis, most homes are being put up for sale in Sector 6, over 1,500 and the smallest in Sector 5, below 250 units.
The highest average prices also appear in Sectors 2 and 3, with EUR 1,307/sqm and EUR 1,308/ sqm respectively.
"In this picture, the Center and North-Center areas are somewhat separate, where the average price is higher between approximately EUR 1.400/sqm and EUR 2.200/sqm, being considered a premium-high area, where the expectations of the sellers, but also those of buyers are superior to other areas of the city," explains Boghiu.
Although there is an upward trend in construction in all sectors, there is also a drop in public interest in the purchase of new dwellings. Whether the political climate or the interest/conditions practiced by banks have led to this situation in the market.
AlphaBeta entered the digital and web market in 2012 as a specialized IT start-up and has developed as one of the best companies in the field. Since 2015, their services have begun to address the real estate segment, with more than 50 percent of market developers now operating, including Imoteca, Gran Via, Zacaria Group, Hercesa, Cordia, Be Igloo PR and such as Doftanei Residence Valley, 19th, 20th and 21st Residence, Valetta Residence and Exigent Plaza Residence.