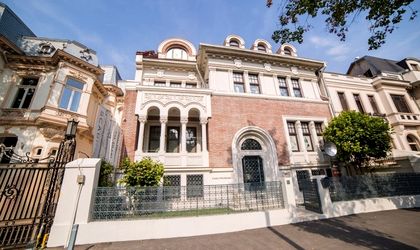 In the last decades, Europe's suburbs have grown 54 percent more than urban areas and account for 62 percent of single-family dwellings. Single-family homeowners have a probability of up to 33 percent reporting health problems compared to multifamily homes, and the cost of renovating all European homes is EUR 195 billion, according to Velux study Healthy Dwellings Barometer 2018.
Although urbanization is a fairly common subject in Europe, suburban areas are, in fact, the fastest growing regions, surpassing urban growth by 54 percent between 1961 and 2011. A house in the suburbs remains, however, the dream of many Europeans moving from cities and looking for more space, lower costs and better quality of life.
Single-family houses dominate the suburban landscape, comprising 62 percent of the dwellings in these areas. However, many of them are old and are more likely to cause poor health. For example, unifamiliar homeowners with an inadequate indoor climate due to overheating have 33 percent more chances to report health problems than those living in multifamily homes with the same problems.
"In Europe, over the last six decades, suburban growth has outpaced urban growth. This year's study demonstrates how important our suburban areas are in achieving a healthier building stock, and yet we are at risk of not being aware of their importance. Actions are needed to tackle health and climate concerns among the population – but in the suburbs of Europe we may miss an extraordinary opportunity, " David Briggs, CEO of Velux said.
The report shows that there is money to facilitate the renovation process and detailing the major – and often unnecessary – barriers that can prevent homeowners from doing this kind of investment. The benefits of long-term renovation are also demonstrated. Although a cost of approximately EUR 295 billion is estimated to bring homes to European standards, through renovation, they will bring the EU's savings to EUR 194 billion each year.
"I welcome this year's edition of the Healthy Dwelling Barometer. It is essential that our decisions be based on well-founded, comparable and reliable data. This is the only way to meet the challenges of housing and to meet our energy and climate commitments. Let us always remember that the energy transition starts at home," Maros Sefcovic, vice-president of the European Commission.
The Healthy Dwelling Barometer 2018 includes a new analysis of the Eurostat database of the European Commission, made by Ecofys alongside Navigant, along with a new research by Fraunhofer IBP and complemented by existing data.