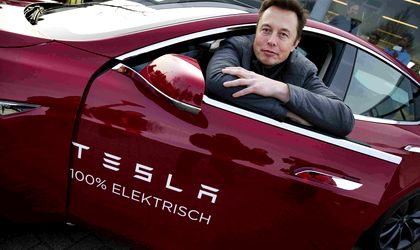 The name of American Tesla Motors, the developer of electric vehicles, has been mentioned by the Romanian minister of Economy, Costin Borc, when he was asked if green car manufacturers were interested in opening a plant locally.
The minister said that the government was looking at ways to reduce taxes for companies doing R&D.
Borc had been asked if Romania was interested in attracting a producer of electric vehicles. He said "of course".
The journalist further asked him if there are ongoing discussions.
"There are some discussions in an early stage, but of course we are going in this direction. Furthermore, together with the Ministry of Finance we are looking at a scheme to reduce the fiscality of research & development, not only in the auto sector, but in general. The reduction of taxes, we don't know yet in what way, but we are looking at this. (…) The idea is to offer the kind of support that hasn't been seen from the moment the tax exemption for IT was rolled out. I don't think this is a measure that will reduce tax collection," said Borc, in an interview for HotNews.ro.
Borc was also asked if the carmaker is European or American.
"The only thing missing was if you would have asked me if it started with T and ended with esla. Maybe," said Borc.
Tesla was founded by serial entrepreneur Elon Musk. The company currently sells several green car models.
Musk had said in June 2014 that Tesla would build an assembly plant in Europe once it sold 160,000 cars each year. At that time, Musk said the car maker was looking to open an R&D center in the UK.
In 2013, Tesla opened an assembly plant in The Netherlands.
Ovidiu Posirca