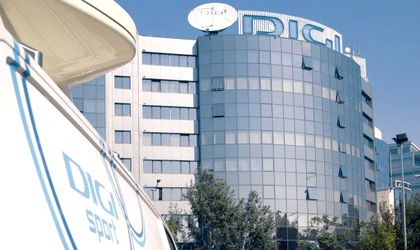 RCS&RDS, one of the largest telecom players in Romania, is being investigated by anti-graft prosecutors in a case involving TV rights for the football championship for the seasons 2008-2011.
The National Anticorruption Directorate (DNA) said that the telecom company is accused of money laundering and bribery. Serghei Bulgac, the current CEO of Digi, the parent of RCS&RDS, is prosecuted for money laundering for the time when he was the general director of the telecom player.
Two other smaller companies within the telecom group are being investigated in the same case. Several current and former officials from the management team of RCS&RDS are being prosecuted by the DNA, including Alexandru Oprea, the ex-general director and president of the company's board. Oprea left the company in 2015.
In short, investigators claim that RCS&RDS paid EUR 3.1 million to Dumitru Dragomir, who was the president of the Romanian Football Federation (FRF), in order to get better terms on the broadcasting contract due to the start of the financial crisis.
The money was paid through several transactions that were hidden between RCS&RDS and SC Bodu SRL, an event organizer in Bucharest. Eventually, the telecom player took over the events' hall, which was controlled by Dragomir.
The broadcasting contract was inked by FRF with a consortium comprising RCS and Antena 1, part of Intact Group, controlled by Voiculescu's family. The value of the deal stood at over EUR 100 million.
RCS&RDS is controlled by Digi Communications, whose shares have started trading on the Bucharest Stock Exchange on Tuesday. The company raised more EUR 210 million in an initial public offering (IPO), which was the largest listing of a private company on the Romanian capital market.
In Romania, the company has 10.173 million of contracts of communications services, out of which TV cable account for 2.86 million contracts, fixed internet with 2.1 million contracts, mobile communications services with 3.2 million contracts, fixed telephone with 1.3 million contracts and DTH with 641,000 contracts.
In 2016, RCS&RDS group had revenues of EUR 852 million and an operational profit of EUR 263 million.
Digi shares were down 2.91 percent to RON 40 on Wednesday afternoon trading.