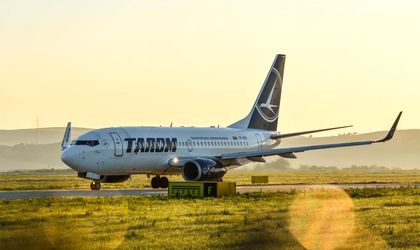 The head of the state-owned airline Tarom, Werner Wollf, claims that the company's planes have to undergo repairs more often due to the potholes found in the landing strip at Henri Coanda airport.
Wollf said that "massive investments" are needed for the tracks at Romania's main airport.
"I can't afford to say that Otopeni has the poorest landing strip, but it's one of the tracks that has to be redone," said the executive.
"For us, at the moment, we are not bothered by the landing tracks that actually cut the wheels of our planes, which we are exchanging in a hallucinatory way, which means massive costs for us," said the head of Tarom during the launch of the Iasi-Timisoara route.
The executive explained that this issue doesn't impact the safety of passengers but the standards have to be lifted at European level.