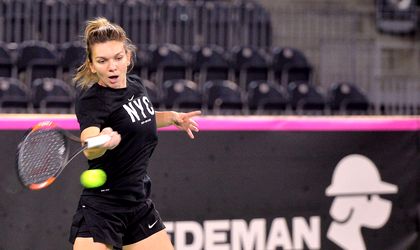 Romanian tennis player Simona Halep, former WTA No 1 and current World number 2, has signed a deal with sports giant Nike. According to media sources, the deal is worth USD 2 million.
Throughout her fantastic run to the final of the Australian Open, which she lost to Denmark's Caroline Wozniaki, Halep competed without an apparel sponsor. Instead, the World No. 1 wore an unbranded red dress, which she told the press, had ordered online. Earlier in the year she had won the Shenzhen Open title while wearing an unbranded outfit.
Today the Constanta-born player announced the deal with Nike on her Facebook page by posting the message 'Just Do It. I just did it'.
Halep parted ways with her previous apparel sponsor, Adidas, in December last year.