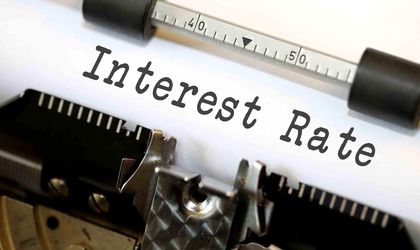 The senators have passed a draft bill designed to limit the effective interest rate (DAE) for mortgage and consumer loans.
According to the version adopted by MPs, the DAE for mortgage loans will not be able to exceed 2.5 times the key interest rate set by the National Bank of Romania (BNR).  The central bank recently hiked this rate to 2.25 percent per year.
In the case of consumer loans, the interest rate will be capped at 18 percent. Liberal MP Daniel Zamfir, the initiator of the draft bill, said that the interest rates for consumer loans in Romania can climb to 9,000 percent in some cases, although he failed to elaborate on this statement.
"These are the interest rates that Romanians take in the European Union, and we want to limit the abuses of banks, to limit the interest rates that have reached an unbelievable ceiling, this doesn't mean we are limiting the free market," said Zamfir. He estimated that the draft bill could be sent in one month to president Klaus Iohannis to be signed into law.
The draft bill was passed with 73 votes, while 18 MPs opposed it and 13 abstained. The Chamber of Deputies will hold the final vote on the bill.
Senators also approved a separate draft bill that allows individuals with foreclosed assets to repurchase them from debt collectors by paying up to double the amount these specialized companies paid to acquire the receivables from banks.