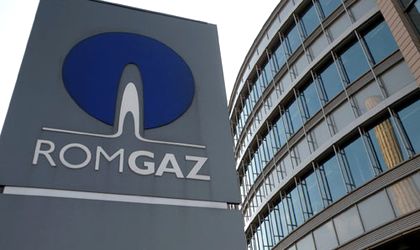 Romgaz, the state-owned gas producer, recorded a net profit of RON 868 million in the first semester of this year, up 41 percent compared to the same period of last year due to higher sales on natural gas and electricity.
The revenues went up by 21.8 percent, while the expenses rose by 11.9 percent. The company's turnover was up from RON 1.8 billion to RON 2.39 billion.
"On the back of the increase of gas consumption at national level, Romgaz was able to grow its deliveries by 31.29 percent versus the same period of last year, from 24.34 TWh to 32.03 TWh. As a result, the market share of Romgaz on the gas delivery segment reached 42.76 percent, which is 3.13 percent higher than the level recorded in the previous period," said the company in a statement.
The company's gas production stood at 2.59 billion cubic meters, up 16.5 percent year-on-year, holding a market share of 46.5 percent. Its gas sales went up by 25.1 percent.
The electricity production went up by 95.8 percent compared to the first half of last year to 999.7 TWh. On electricity, Romgaz has a 3.13 percent market share.