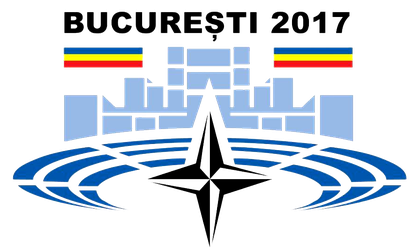 The Parliament of Romania had a plenary session this Monday where Liviu Dragnea, the chief of the Chamber of Deputies and Calin Popescu Tariceanu, the chief of the Senate, spoke about developing a better partnership between Romania and NATO.
"We all want a strong alliance based on a solid transatlantic relation and an efficient and complementary cooperation with the European Union (…) The Romanian's engagement and vocation for  European and Transatlantic structures are well known. We made and keep doing big efforts to increase our profile in the European family. We allocated the necessary budgetary resources to Defense, as few states did. The relation with our transatlantic partners is a strategic importance for us and so the Romanian soldiers showed courage and determination in the operational theatres, successfully defending the first line of the European and Euro-Atlantic borders," said Dragnea, reminding about Romania's role in the alliance.
Meanwhile, Tariceanu  spoke about the importance of having strong ties with NATO. He stated that all the members should be giving 2 percent of their GDP for the defense system of the alliance.
"Terrorism, cyber threats, aggressive actions of some of the state and non-state actors, the tension relation with Russia, the frozen conflicts and hybrid war, they all are on our priorities agenda (…) The Agreement of giving 2 percent of GDP to Defense that we made at the beginning of the 2015 shows our belief that "security begins at home" and it's necessary that all the states should invest in developing a strong capacity of defense," said Tariceanu.
Tariceanu also reminded about the first B9 summit that will be hold in Bucharest via Romania's and Poland's Senates, in April 2018. The states that will attend at this event will be Estonia, Latvia, Lithuania, Poland, Czech Republic, Slovakia, Hungary, Bulgaria and Romania.
Marinescu Teodora