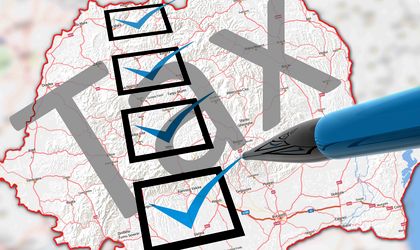 The minister of labor, Lia Olguta Vasilescu, has announced that the gross minimum wage in Romania will be hiked from RON 1,450 to RON 1,900 as of January 2018, as the government plans to shift the social contributions from employers to employees, while cutting the amount levied on gross wages by 2 percentage points.
This means that the level of social contributions will fall from 39.25 percent to 37.25 percent on the amount paid by employees. Companies will still have to pay a "labor insurance contribution" of 2.25 percent, according to the minister of finance, Ionut Misa.
The increase of the minimum wage is part of a draft bill that includes major fiscal changes such as the reduction of the income tax from 16 percent to 10 percent and the expansion of the microenterprises category through the expansion of the turnover threshold from EUR 500,000 to EUR 1 million, according to the Ministry of Finance. In addition, firms with a turnover below EUR 1 million will pay a turnover tax of 1 percent instead of the current profit tax of 16 percent, said Misa.
In the case of Romanians earning income from independent activities, the computation of the social contributions will be based on the minimum wage and not on the level of the reported income.
The government also wants to transpose the EU Directive 1164/2016 on the tax avoidance and to expand the seizure procedure on the means of transports for those accused of tax evasion.
Furthermore, the contribution for the second pension pillar, which is managed by private administrators, will be cut from 5.1 percent to 3.7 percent.