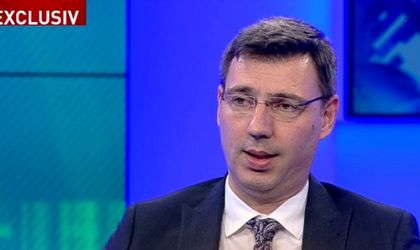 The minister of finance, Ionut Misa, has announced that the income tax will be slashed from 16 percent to 10 percent starting January 2018, while employers are set to pay a solidarity tax of 2 percent out of the total wage budget.
"The European Directive regulates the tax on the wage budget. Not only for the private system, but also for the public one. The tax is paid by the employer based on the wage budget," said the minister at Antena 3 on the new solidarity tax.
This summer, the government abandoned attempts to enforce a solidarity tax that would have been levied on high income individuals. At that time, PM Mihai Tudose suggested that the amounts collected from this tax would not be high compared to the disruption it would have created in the labor market.
On the income tax, Misa said that wages below RON 2,000 would still be taxed in 2018. Initially, the ruling coalition PSD-ALDE stated that wages under this threshold would be exempted from the income tax.