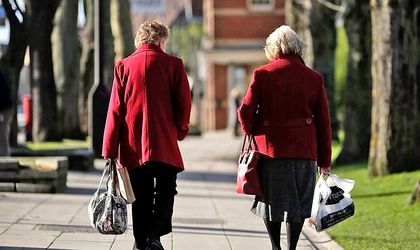 According to president of the Cartel Alfa Trade Union Confederation, Bogdan Hossu, the new pension law will discriminate against women whose pensions can be up to 30 percent lower than men, if the state does not grant them any other compensation.
"Not having seen yet the text of the project, the presentations have revealed several deficiencies: one of them is discrimination against women, in the sense that, by dividing the number of years of contribution at that time, the women, who have a lower contribution rate than men, we will have a lower pension. If we also add the facilities they are talking about, so-called facilities, for instance, for women with more than three children, the full contribution period is reduced instead of 30 years or 33, by up to 6 years, I understand from the presentation, then they will have very low pensions," Hossu said.
This will mean that, from the start, women's pensions will be 15 percent smaller than those of men. In the case of mothers with over three children, the pensions will be even lower by 30 percent, Hossu argues.
In order to remove the potential for discrimination, the law should include compensation for women, Hossu said.
"The second negative element, from the presentations so far, is that the value of the pension point will be completely decoupled from the issue of economic development. That is, although salaries will increase quite quickly, the pension point will not grow", the union leader said.
Currently, he argued, the value of the pension point increases with average salary and inflation, but after the proposed changes, it will only depend on inflation. "This decoupling will cause, as has happened so far, a medium-term pension freeze," Hossu stressed.
The Cartel Alfa representative also said that the large trade union confederations, representing the interests of the active population, were not consulted in any way in the drafting of the new pensions law.