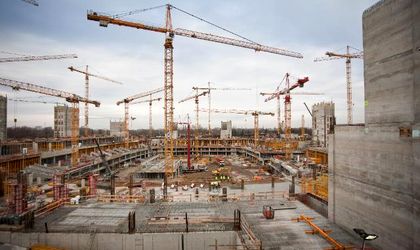 The Romanian construction sector recorded a 7 percent decrease last year compared to 2016, reaching a ten-year low EUR 8.96 billion in value, due to falling public investment, according to data presented by Romanian Association of Construction Entrepreneurs (ARACO).
Almost all major construction sub-sectors fell in 2017, with maintenance and current repair works recording the sharpest drop (-24.6 percent), followed by engineering works (-21 percent) and capital repair works (-17.7 percent).
Residential buildings is the only sub-sector which rose in 2017, soaring with 69.7 percent.
Governement's investment in construction works fell RON 2.8 billion compared to the previous year, to RON 26.7 billion (EUR 5.8 billion) in 2017, affecting the whole sector, according to ARACO.