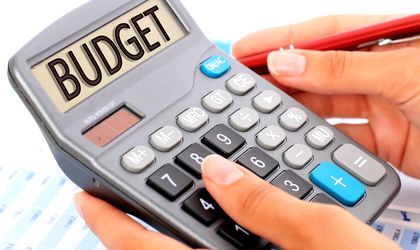 Romania's general consolidated budget, which includes fiscal and social budgets of the government, registered after the first two months of this year a deficit of RON 5.48 billion (EUR 1.18 billion), or 0.59 percent of GDP, compared with a surplus in the same period of 2017, soaring expenses overshadowing strong revenue increase, according to the data of the Ministry of Finance released on Monday.
Budget revenues rose 21.3 percent against the first two months of 2017, but the expenses surged by 38.5 percent.
The general budget for the first two months of 2018 closed with a deficit of RON 5.5 billion, or 0.59 percent of GDP, compared with a surplus of RON 397 million in the same period of 2017 and a surplus of RON 1.98 billion in January 2018, the Ministry of Finance said.
Official data suggest the deficit for the month of February rose up to RON 7.5 billion, making it more difficult for the government to maintain the fiscal gap below its target of 3 percent of GDP.
Social contributions rose 28.3 percent, revenues from income tax remained flat and VAT revenues increased by 7.8 percent compared with January-February 2017.
In the same time, budgetary wage expenses increased by 18.8 percent during the first two months, subventions surged 2.4 times and capital expenses soared 5.4 times.  The expenses with goods and services increased by 21.3 percent compared with the same period of 2017.
Higher deficits can make it more difficult for the Romanian government to raise funds in order to finance the public debt.
Romania is already EU's member state which pays the highest interest rates for its debt (3.96 percent per year in 2017) and recent Eurostat data showed Romania posted the highest annual inflation rate among the European Union member states in February, of 3.8 percent measured by Harmonised Indices of Consumer Prices (HICP).
And the public deficit is maintained with increasing efforts at 3 percent of GDP, exactly on the edge of the convergence criterion, due to goverment policy to increase wages and pension expenditure.
During the last few years, the government adopted a strategy of wage-led growth, stimulating household consumption and GDP growth rates, but this model has generated larger fiscal and current account deficits.
Inflation rose mainly as a side effect of higher consumer spending, economists say, so the fiscal policy is actualy ruining the efforts to meet the convergence criteria.
Experts point out that not only nominal convergence criteria matter, and Romania has to meet some real convergence in order to join the Eurozone and need a real debate about what Euro adoption means.