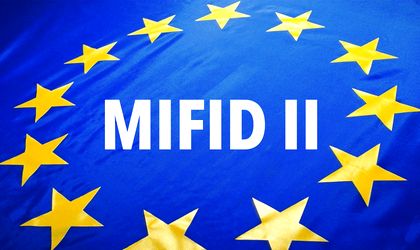 According to ASF (the Financial Oversight Authority), Romania has not yet transposed the EU directive MiFID II, which regulates operations with various types of financial instruments. The legal project is currently in the final approval phase at the government, and will then go through the legislative procedure in the parliament.
The European Commission can initiate judiciary procedures against a member state that doesn't transpose EU legislation, which in some cases could lead to financial sanctions.
According to the EU's official journal, only 18 member states have confirmed taking measures to transpose provisions of MiFID II.
The EU directive was due to enter into force on January 3, 2017, but the new regulations have already suffered a one-year delay due to their complexities, and regulating institutions had to issue a series of last-minute recommendations to banks and financial intermediation companies in order to avoid a blocking of transactions and to relieve worries of those who are not completely prepared, according to Agerpres.
The new directive profoundly transforms the governing rules for operations with various types of financial instruments in Europe, its purpose being the improvement of transparency and reduction of costs for investors. Banks will be required to send more information to oversight authorities and set up clearer tariff systems for their various products.
Banks and transaction firms have spent millions of euros to prepare for January 3, when the directive will come into force.
Transactions with shares, bonds, derived products, raw materials and other assets all have to be declared to the central depository, which will provide regulators with the necessary data to oversee and identify the formation of speculative bubbles, in order to avoid a crisis similar to the one in 2007-2009.